Q: Obviously, "Jane Eyre" is a classic piece of fiction so when somebody sent you the script, you must have known at least the title. Did you have any sort of connection to the book at all?
A: Yeah, I had read the book I think six years ago or so, because I was involved in perhaps doing this thing called "Wide Sargasso Sea," which is the idea of what would have happened in Jamaica before the Brontë novel. It wasn't Brontë who wrote it, but (Jean Rhys') take of what would happen in Jamaica and Rochester as a young man and what happened with Bertha the wife and all that. I read that and I read "Jane Eyre" at the time, and obviously I read it again once they offered me Rochester this time around. My sister and my mother were big fans when I was a child and when I was in my teens as well, they were always talking about it because my sister was reading it. That was the reason why I wanted to do it, so they could take a look.
Q: They must be thrilled. Have they seen it yet?
A: They haven't, no, I haven't seen it yet! I'm waiting for the premiere to have the nerves and just to experience it for the first time with an audience.
Q: Rochester is almost as an iconic character as Jane Eyre herself, especially to the women who read the book who must have great expectations of what Rochester would be like.
A: Yeah, that's the thing, and I did watch all the previous versions as well, a lot of them I could get my hands on.
Q: Wasn't Orson Welles one of them?
A: Yeah, I watched that and at one point, I was supposed to be doing "Wuthering Heights," about three years ago I think it was now, so I watched Laurence Olivier do his "Wuthering Heights," and I was like, "Woah, it's so overdramatic," and the same with Orson Welles, it's like (doing his impression of Welles) "Jaaane... Jaaaaaaaane...!" I think Toby Stephens was my favorite - he did it for ITV, one of the British channels, it was a six-parter for television. Then I threw it all away and then I sort of concentrated on what was in the book and what was in the script. By treating him as the Byronic hero, which Brontë wrote him like, that gave me all I needed and then I thought, "Okay, he seems a bit bipolar as well." His moods sort of swing and it's because of all the sh*t that's going on in his head and the fact that he's got this woman locked upstairs in the attic that's always with him in a way that's almost like he's carrying a weight with him as well.
Q: It must be tough, because he's supposed to be the perfect romantic lead but he does have all these secrets and flaws, which slowly start to come out as Jane gets to know him.
A: Definitely flawed, yeah, and at the beginning, and you think. He's sort of manipulative and cruel and charming and you realize that he's just been putting up all these fronts and layers and protections. I mean, as a young man, this sh*t happened to him, and he started off his life I always imagined bright-eyed and bushy-tailed, ready to have a go at life and then BANG! He gets knocked on his *** and so, because of that, he doesn't trust people, he doesn't trust relationships. He's been burned. So when Jane comes into the house, she just starts peeling away one layer after the other and in the end, she sort of heals him.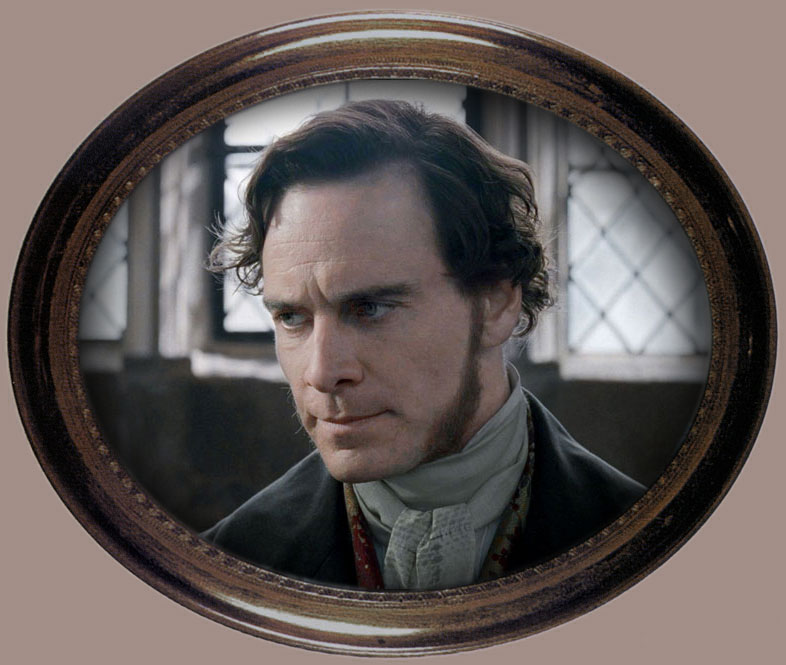 Q: When I talked to Mia and Cary a couple of days ago, they were saying they both had books with copious notes in them and had been referring back to the book and having all these meetings to discuss it. Did you have to go back to the book a lot yourself for reference?
A: Yeah, I don't really take a lot of notes. I've noticed that my scripts are usually quite empty of notes to be honest. I've scribbled down a few things, but I read the script over and over again a couple hundred times, it must have been. That's the only way I kind of prepare, I just sort of read it and read it and read it, till you're absolutely sick of it, and then you read it again. Then when I'm on set, it's sort of in my skin, so I can then go anywhere I want with it and feel free to allow things to happen, as opposed to making sure I'm hitting all the points.
Q: The words from the novel especially for your character are great, some of the lines he says you kind of want to keep them in your head to use as pick-up lines.
A: "Right, that would be a good one! That's a first date line!" (laughs)
Q: Exactly, but you can only use those lines as long as the woman hasn't read "Jane Eyre" and know where you stole them from. But was it Cary who wanted to make sure that some of Rochester's best lines from the book remained in the film?
A: Yes, I mean I didn't change the script. It was so well written and it's finding those little moments in the book. You've got a book and how do you condense it into a script and that's the really fine art there, so everything that's in there, every sentence, is there for a reason, because it's been filtered down to what is absolutely necessary to have. That's why I was saying that there was a precision that I wanted to find with him, so that I'm not just brush-stroking over stuff, that it's more finite and sort of detailed.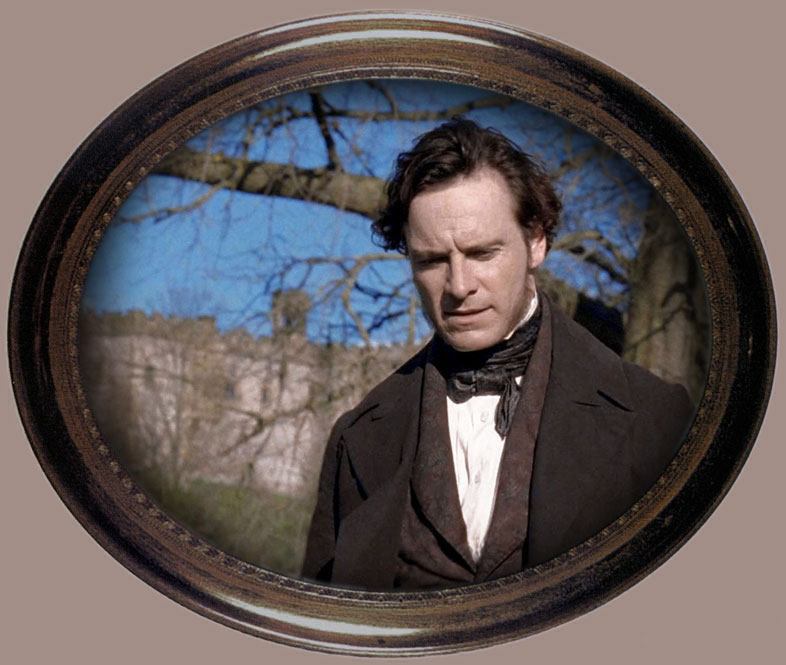 Q: Were you able to use anything from the other script you had read that involved the character?
A: "Wide Sargasso Sea"? That's one way of going about it, and I tended to not go that way. The whole idea... I mean, I did often think, "Oh, God, poor Bertha. She might have just been a horny lady. She might have just enjoyed sex and back then, it's like 'Whoa, you're enjoying this sh*t, you must have the devil in you or you must be crazy.'" So there is that take on it, but I kind of went along the lines that she was insane and it was a hereditary thing, her mother before her had mental problems, so that's kind of the line I took.
Q: Let's talk about Mia. I met her for the first time a couple of days ago, and she's really quite amazing in terms of being 18 and really having it together. Can you talk about what makes her such a perfect Jane Eyre, and why she embodies that character?
A: Yeah, it's just because she's such a gifted actress, really is. Once I found out she was playing Jane Eyre, and I got "In Treatment" and I watched her episodes on that.
Q: I assume this was before "Alice" and "The Kids Are All Right"?
A: Yes, I haven't seen "Alice" yet actually, but I was like "Oh My God, she's got so much maturity." There was this 17-year-old, or 16 as she was then, and I was like, "Wow, who is this girl?" Her choices are so interesting and she's got a real connection with the camera. You've seen her as Mia and also the fact that she comes from this dance background. She's got this great physical authority and command of her physicality that is brilliant and also a discipline that she's brought from that dance world into the acting world. I just sort of had to try and keep up with her. She's I think the future, she's like Meryl Streep class.
Q: You're also working with Carey Mulligan who is another one of those impressive young actresses.
A: I know. That's the thing. Once you're put amongst a high caliber of talent, it raises you.
Q: Oh, and of course, the girl from "Fish Tank."
A: Yeah, Katie (Jarvis), wow, what an explosion she is. She's not an actress, she's just Katie. I'll be interested to see what she does next or if she wants to act at all, I don't know.
Q: Have you seen any of the Cronenberg film you did yet?
A: I haven't seen it. I don't really see the films until there's an audience. What do you say about David Cronenberg? Other than as a man, obviously his talent is clear for everyone to see. He's a real master and a real technician, as well as being an artist, but he's just such a nice guy and such a light personality and very warm, and funny. We had a good sense of humor on set, and then Viggo is obviously a big hero of mine, and Keira is going to make a lot of people sit up and what she does in this film is going to be really impressive.
Q: How's it been going working with Steve McQueen again on "Shame"? Is this a little more conventional since you're shooting in New York?
A: (shakes head) No, it's all the things you expect from Steve. It's intense. There's nothing left on the floor at the end of scenes. Everything goes into the camera. We improvise, we take risks, and it's exciting and Sean Bobbit behind the camera again, it's sort of dancing all together. We often say that, Steve and I, it's like musicians and when the timing's right, you can feel it, and when the timing's off, you can also feel it. I'm back to working with him tomorrow so I'm trying to make sure I'm well prepared really.