A Period/Future Ratio of 35/65 Percent
Michael Fassbender is about to be burned alive on the main square. "I drank more water over the last three weeks than in my whole life," says the actor, who catches his breath in the sun in Valletta (Malta). However, as the director Justin Kurzel shouts: Action!, the place at once becomes a pitched battle, with Fassbender throwing firewood into Inquisition soldiers with his hands tied. Wait a moment... is that really Fassbender?
"Our characters are not superheroes" says Kurzel, "they're real people. Everything they do must seem possible, so we have some of the best doubles in the world". Producer Frank Marshall emphasizes this point. "They are specialists in parkour, able to mimic the movements from the game, Michael has spent months working with them. We have bigger shots and close-ups, so we alternate for bigger ones the doubles and the actors, who's good in that too, so it's impossible to tell the difference, right?"
THE WORLD OF ASSASSINS
Welcome to the world of 'Assassin's Creed', where the theme of the double is more than an some anecdote. Based on a video game franchise born in 2007, this ambitious science-fiction and historical adventure movie unfolds in two antithetical scenarios: the present, where Fassbender plays a death row prisoner named Cal who happens to be a guinea pig for a scientific experiment led by characters of Jeremy Irons and Marion Cotillard; and the fifteenth-century Spain, where he gets into the skin of his ancestor Aguilar, a member of a Brotherhood of Assassins at war with the Inquisition. And against a good bunch of Spanish actors: Carlos Bardem, Javier Gutierrez, as Tomas de Torquemada, and above all, Hovik Keuchkerian, who's in skins of very frightening Ojeda.
"My character is a real son of a bitch," says Keuchkerian in a pause, "but he thinks he's doing God's work. Justin asked me to Ojeda have a beast fighting, so I've based on boxer Floyd Mayweather: technology in the service of precision." Does that mean you could beat Fassbender? "I would be killed in five seconds," he laughs.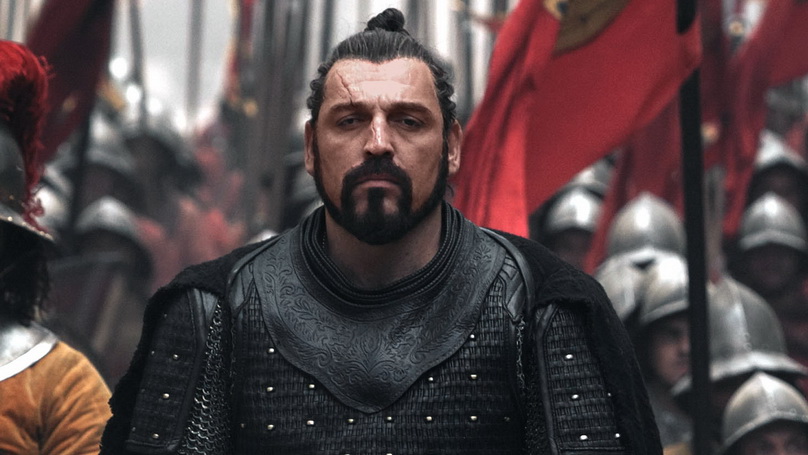 TOUCHING THE PAST
We have a good time wandering around this old Maltese fortress' holy ground for fans of 'Game of Thrones' (this is where the head of Ned Stark is, uh, ended up at the end of the first season), and stumbled upon some guys in suits that are supervising everything. Producer Frank Marshall identifies: "Oh, our French giant Ubisoft video game company leaves nothing to chance in this movie. This is their universe, and there are a number of rules that must be respected."
"Each of the games was accompanied by the very specific books." Kurzel (who, needless to say, has read them all) explains. "Despite having never played 'Assassin's Creed', I began to understand why it was so popular: the idea of playing your past is very powerful and able to narrate the journey of two characters through a common thread. It is intended that the presented worlds would make it a movie that is absolutely different from the other blockbusters. And that is a challenge for Michael, because it is he who glues the parts of the plot ". When it finally comes to the interview (bruised and chained, but still the smartest guy in the room), Fassbender resonated with the director. "It's a challenge, but a very exciting one. Opportunity to embody Cal and Aguilar, two men are the same in the background, they have quite a moral struggle between two sides. It is not exactly light and darkness fighting for the soul of a man, but something more complicated. And I love working with Justin."
MORE MOVIE THAN A GAME
"The first thing I felt when Michael told me about the project in the time of filming 'Macbeth' (2015) was fear," jokes Kurzel, "but I'm attracted to things that scare me. It has a very contemporary message for our world, and the connection between political and historical periods. And, basically, about the same issues that our previous film together, though perhaps with a more melodramatic twist. "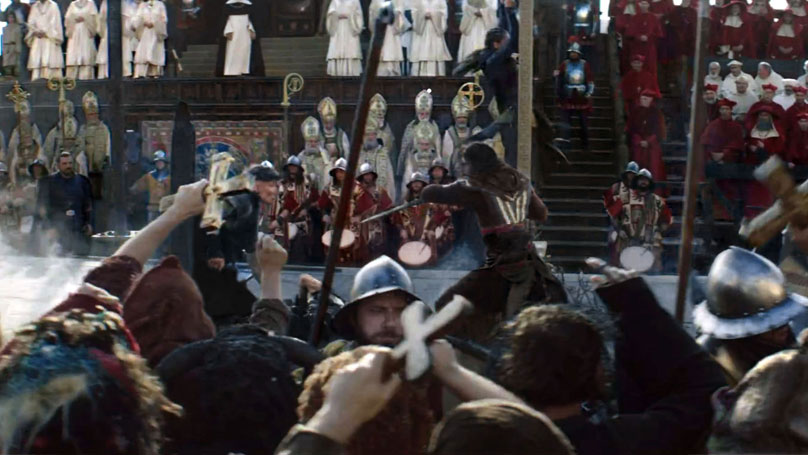 So nobody on set believes in the curse that accompanies all movies based on video games? "If the story is good, the movie will be good", says Marshall. The director insists that Ubisoft wanted the film really felt like film, "So I had unprecedented creative freedom". And, before returning to coordinate with his double and exchange smiles with Hovik Keuchkerian, Fassbender sends a message of peace. "We respect everything that is unique about the game, but we'd like to bring something fresh. It's amazing how much they have evolved videogames since I was a teenager, recently I finally tried 'Assassin's Creed'! But I remembered that I have a problem the last time I played when I was younger... Every time I play, I stay until 8 am… No wonder I had to leave that back then!"